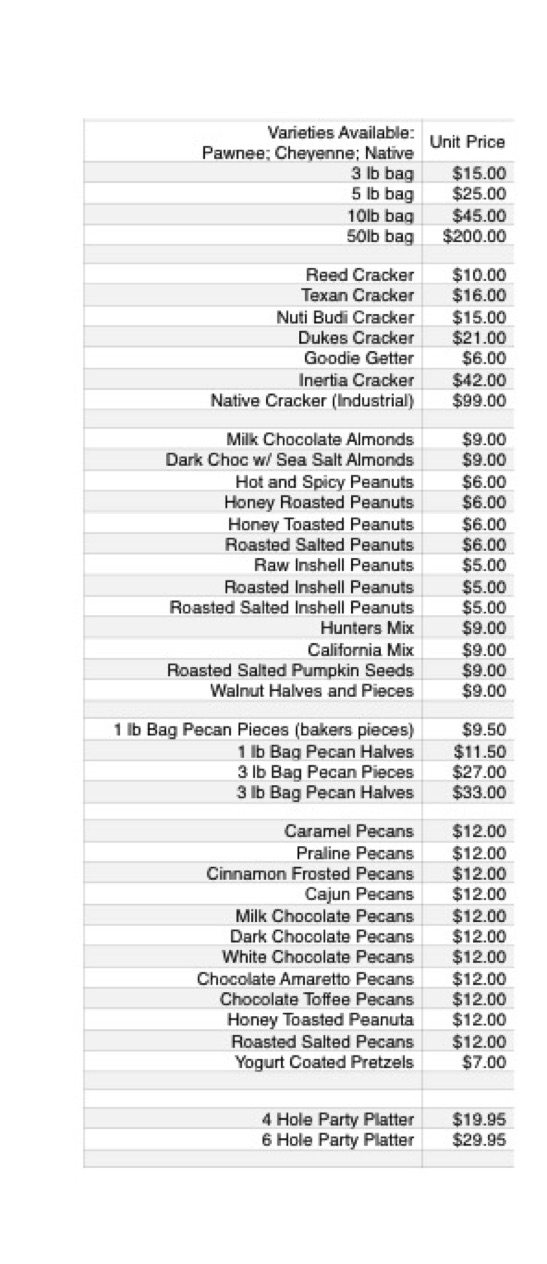 CONFIDENTIAL All rights reserved by Granbury Pecan Company llc © 2021

CALL YOUR ORDER IN TODAY OR MAKE AN APPOINTMENT AND STOP BY!
Our Retail Store is open by appointment year round to serve you.
Granbury Pecan Company carries: Inshell Pecans; Pecan Cracker Variety; Shelled Pecan Halves and Pieces; Milk, White and Dark Chocolate Pecans; Praline Pecans; Variety of Candy Coated Pecans; Glazed Pecans for Salads; Organic Pecan Variets; Walnuts; Almonds; Assorted Seeds; Party Platters; and Texas Tins.