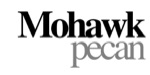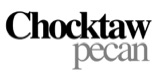 CONFIDENTIAL All rights reserved by Granbury Pecan Company llc © 2021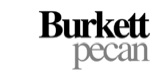 Burkett – This pecan is a medium to a large round softshell nut. It is a rich, distinctive flavored kernel. It is a large tree and ripens in late September and through early November. Likes arid climates. The Burkett Pecan is a good hardy pecan for the southwestern states. Large round thin shell and excellent taste. The root system is invasive but grows to about 30 ft. tall and wide. Plant tree at least 20ft. from dwelling and or cement.
Cape Fear – was selected from a seedling orchard grown at the Coastal Plain Research Station, at Willard N.C. by Dr. Smit of the Horticulture Dept. of North Carolina State University. 'Cape Fear' is an open-pollinated seedling of 'Schley'. (Story, J.B., 1977). 'Cape Fear' is a familiar cultivar to most growers. 'Cape Fear' is a very precocious cultivar that produced well-filled nuts with attractive golden kernels as a young tree. 'Cape Fear' was second only to 'Candy' in terms of kernel production as a young tree in the Ponder Variety Test. However, as a mature tree in years 11-20, percent kernel dropped to only 50%, with several years being unacceptably low. Trees began to bear alternately and bacterial leaf scorch has resulted in premature leaf drop in some years. A strong plus for 'Cape Fear' is good resistance to pecan scab in most locations (Anderson et al., 1999). However, I have seen locations where 'Cape Fear' scabs as bad as 'Desirable', so 'Cape Fear's' resistance may be overcome in some locations. This cultivar appears to be good as a temporary tree, but we have had difficulty in getting consistently good nut quality in mature trees. Interestingly, in a separate orchard where selective limb pruning is used to hold trees mature trees in a 40 ft x 50 ft spacing, nut quality on mature 'Cape Fear' trees remained high. 'Cape Fear' is not a bad cultivar, especially if summer shaking is employed to thin excessive crops. However, the strong tendency to alternate in combination with the growing prevalence of bacterial leaf scorch (Sanderlin, 2004) has led us to no longer recommend it for Georgia. However, this is a cultivar that might be considered by growers in need of a more scab resistant cultivar and who are willing to manage crop load.
Cheyenne – Is a medium softshell with an excellent flavor. It produces fruit early in the season – Mid September. Can pollinate other pecan varieties. It like southern humid and arid climates including east and west regions. It is a semi self-fertile.
Chocktaw – One of the larger pecan trees. The nut looks a lot like the Western Schley and thin-shelled but large. It does need a pollinator and the best one to use is the Western Schley.
Desirable – is supposedly one of the first pecan cultivars developed from a controlled cross. The cross was made in the early 1900's by Carl F. Forkert from Ocean Springs, Jackson County, Miss. The parentage is unknown but may be 'Success' x 'Jewett'. 'Desirable' was introduced about 1915 but was not widely disseminated prior to Forkert's death in 1928. This cultivar would probably have been lost if scions had not been sent to the U.S. Pecan Field Station, Philema, GA in 1925. It was introduced commercially in 1945 and was widely planted by the early 1960's. As of 1992, 'Desirable' was the number one cultivar planted in new orchards. It has been used in pecan breeding and two cultivars, 'Houma' and probably 'Kiowa', have been released with 'Desirable' parentage (Sparks, 1992).
Kiowa – Developed from a cross of 'Mahan' x 'Odom' in Brownwood, Tx. in 1953. However, isozyme and DNA analysis rule 'Odom' out as the pollen parent and indicate the cross to more likely be 'Mahan' x 'Desirable'. 'Kiowa' is a precocious cultivar with high average kernel yield in years 1-10. Kernel yield as a mature tree was average in years 11-20. Like most precocious cultivars, 'Kiowa' tends to bear alternately as a mature tree.
'Kiowa' produces a very large, high-quality nut. Quality in most years was good and averaged 52 percent kernel over all years in the test. However, in years with a high crop load, quality will suffer. For example, in years 15 and 19, the two highest yielding years, percent kernel dropped to 48% and 47% respectively. Kernel color is slightly dark, and not as light and attractive as 'Desirable'. Average harvest date was on October 21, about 3-4 days after 'Stuart'. Scab resistance in 'Kiowa' is variable, with some locations reporting very good resistance, and other locations reporting susceptibility similar to 'Desirable'.
Mahan – A very large softshell kernel. This pecan bears heavy at an early age and is also a good shade tree. It prefers arid warm winter climates. Ripens in Mid November.
Mohawk – Very large softshell also a heavy bearer when young. It does very well in the Southwest and Southeast regions. It is a very attractive tree also excellent for the large backyard. Ripens in late October, early November.
Pawnee – This pecan tree was bred to produce large pecans. The shell can easily be removed thus making it easier to extract the fruit. It does grow more straight and narrow making it easier to plant 2 or more trees in a small area.
Podsednik – Originated as seedling planted by Robert Podsednik in Arlington, TX, in 1968. One of many seedlings grown from mixed seed of 'Success', 'Mahan', 'Burkett' and 'Stuart'. Introduced by Womack's Nursery, DeLeon, TX in 1982. Nut: elliptic with a truncate apex and rounded base; round in cross section; 22 nuts/lb, 53% kernel; kernels light brown in color, with broad dorsal grooves, prominent secondary dorsal grooves, a deep basal cleft and dark venation in the integument. Protogynous bloom pattern. Late to break buds in spring, holds leaves late in fall. Very large leaflets. Propagated primarily as a novelty for its large nut size.
Western – 'Western Schley' was a seedling discovered in San Saba, Tx. in 1895. Western Schley' is the most widely planted pecan in the southwestern region. 'Western Schley' produces a small, high-quality nut and is very productive in its home region. However, its small nut size and extreme susceptibility to scab make it unsuitable for use in the Southeast. Many years owners lose the entire crop to scab even with a full spray program.
Wichita – is a selection from a cross between 'Halbert' and 'Mahan' made in 1940 by L.D. Romberg at the Pecan Field Station in Brownwood, TX. In 1949, scion wood from this selection was distributed to growers for trial studies. It was named and released by Romberg in 1959 (Sparks, 1992).
Wichita is an older cultivar planted in the Young Variety Test at the Tifton Campus. Trees were planted decades ago when care was very different than it is now, and trees received much less care, so production data will reflect this fact. Trees began receiving insecticides in 1962, fungicides in 1970, nitrogen in 1962, and drip irrigation in 1975. The data for this cultivar was collected by several individuals, but the bulk of the data and the comments are from my predecessor Dr. Ray Worley. This information was originally published here: Worley and Mullinix, 1997.
'Wichita' is one of the most widely planted USDA cultivars. When grown under suitable conditions, it has proven to be an outstanding cultivar as a young tree. Nuts are medium-sized with high percent kernel and good fill. The extreme susceptibility to scab and water-stage split condemn it for use in the Southeast. Our results are probably better than could be expected in solid plantings of 'Wichita', because scab pressure was less. This cultivar has been disastrous for most growers in the East.